What's news
2021.12.13
Appearance information MBS TV (Kansai Local) "Nao Asahi's Kirameki Sports! -Basketball SP-".
Miho Otsu appeared in the following programs.
[Broadcast date]
Program name: MBS TV (Kansai Local)
"Nao Asahi's Kirameki sports! -Basketball SP-"
Broadcast date: Sunday, December 19, 2021 24:50-25:20
TVer delivery is from 25:20 on Sunday, December 19th to 25:14 on Sunday, January 16th.
Program homepage
2019.01.25
What's News Wheelcahir Basketball Trial Event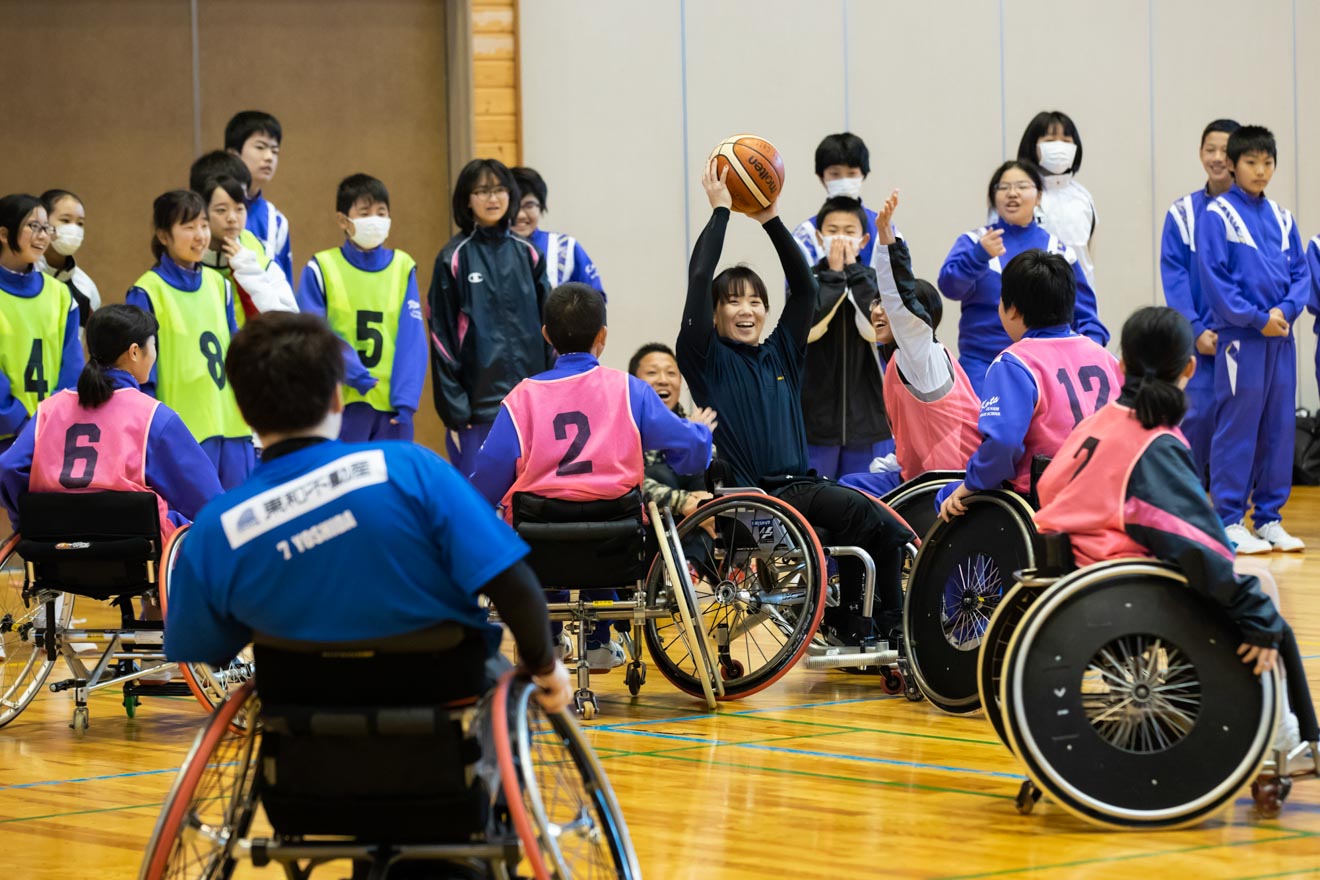 Arikawa Miho,wheelchair basketball athlete as well as employees at Sanwa Shutter Corporation, attended wheelchair basketball trial event in Kota junior high school,Aichi. This event supported by Tokai and Hokuriku wheelchair basketball federation was held the reason why host school wanted to give opportunity that students can enjoy some games with disable peoples to make them have awareness that we support each other and can live in the same thing everyone has strong and weak points.
In that day, she explained about wheelchair basketball to 200 students and played game with them.